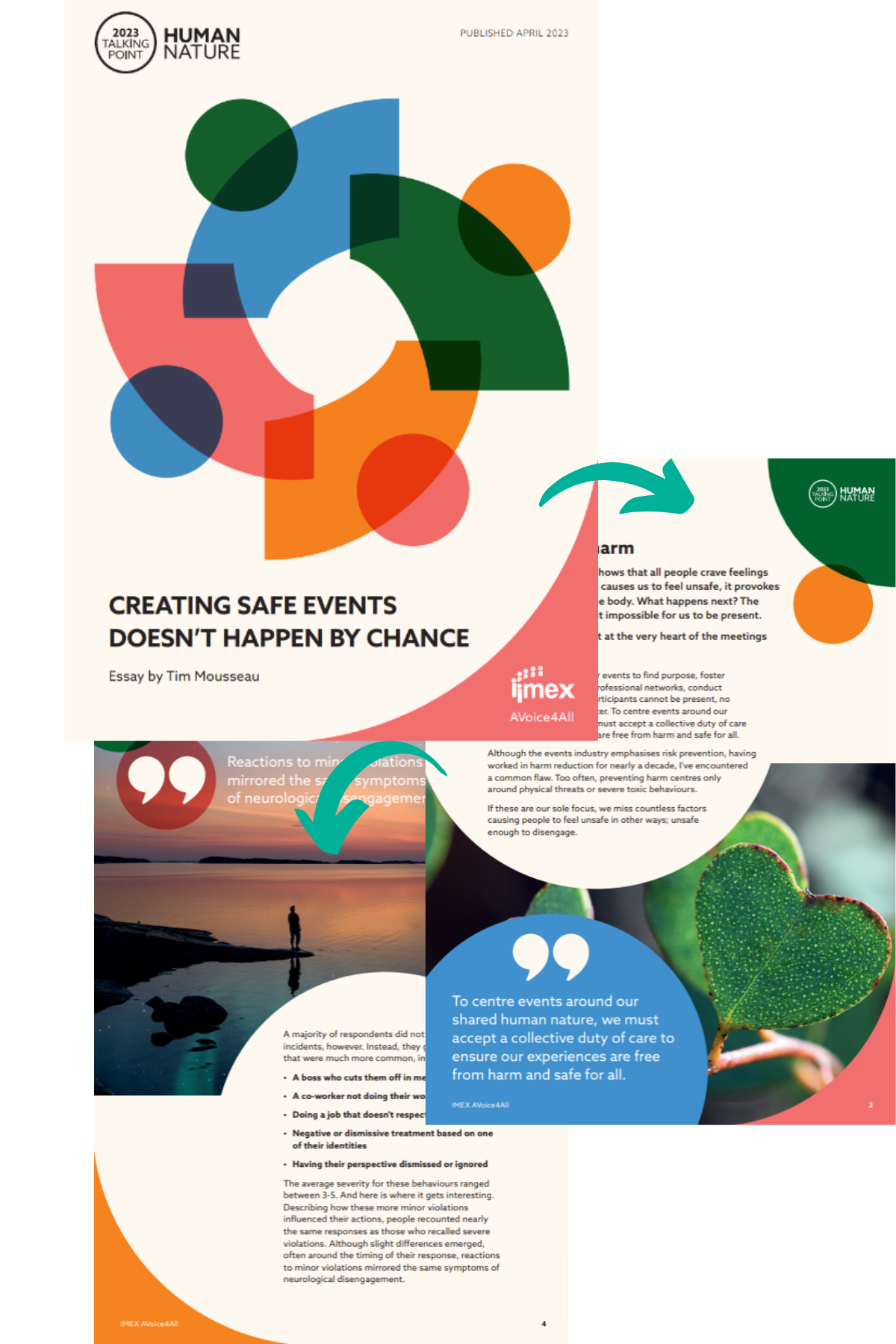 How can we build a more inclusive events industry?

In this essay, Tim Mousseau, founder of Create Safe, discusses why being present is at the heart of the events industry. His research highlights that above all else, people crave safety. So how can we create safe events that welcome all voices and identities?

Discover:
What training your team needs to handle conflict

How to gain deeper insight about your participants' needs

Where to start making changes for the better
Focusing on the I (inclusivity) in EDI (equity, diversity and inclusion), the IMEX AVoice4All programme - thought leadership - in association with Destination Toronto, is opening up discussion on inclusivity in events and in business.